William Anthony Nericcio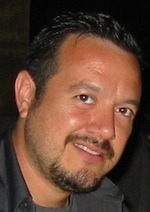 A notorious Mexican-American literature professor, public intellectual, artist, and sometime troublemaker, William Nericcio was born in the fabled "Streets of Laredo," Texas, or at Mercy Hospital, at any rate, in 1961. For thirteen years he labored under the watchful, at times sinister, eyes of sisters, brothers, and priests at Blessed Sacrament Elementary and St. Augustine High School–no doubt this contributes to the rumors that he was "raised by nuns" that makes its way around the internets.
With an undergraduate degree in English honors from the University of Texas at Austin and an MA/PhD in Comparative Literature from Cornell University, Nericcio now works as the Director of the Master of Arts in Liberal Arts and Sciences and Professor of English and Comparative Literature at San Diego State University–these postings followed a stint as an assistant professor at the University of Connecticut from 1988 to 1991 after his years freezing in Ithaca, New York (it also follows on his years as a bartender in Austin, Texas at the famous Cactus Cafe and defunct Texas Tavern cantinas).
Nericcio is the author of numerous peer-reviewed articles in journals including Camera Obscura, Americas Review, Spring, the Iowa Journal of Cultural Studies, and Mosaic. In 2007, The University of Texas Press published his American Library Association award-winning cultural studies volume Tex[t]-Mex: Seductive Hallucinations of the "Mexican" in America. His next book, Eyegiene: Permutations of Subjectivity in the Televisual Age of Sex and Race is presently in development.
He is also the author of two edited collections (Homer from Salinas: John Steinbeck's Enduring Voice for California and The Hurt Business: Oliver Mayer's Early Works [+] PLUS) for San Diego State University Press. Most recently, he assisted philosopher Mark Richard Wheeler with his critical anthology, 150 Years of Evolution: Darwin's Impact on Contemporary Thought and Culture for SDSU Press and helped edit and design Secession, with Amy Sara Carroll, with Hyperbole Books.
_________________________________________________________________
JP Chastain
He has worked in the social m
edia atmosphere professionally for 10+ years, starting in Illinois in 2001 promoting his own band on MySpace, leveraging the linguistics that the search engines provided to promote small business and entrepreneurs of the community. Officially employed at an early dot com called Virtual Rockford.
He attended three colleges, Rock Valley College, Columbia College Chicago, and finally Columbia University in the city of New York. where his knowledge and understanding of the medium only grew. At first fascinated by data and statistics by his high school math teacher, JP followed with education on computers with a knowledge of cognitive psychology. This led to a B.S. in Psychology – Applied Behavioral Analysis (2006) with a specific fascination on the cognitive implications of "The Overview Effect", an emotional effect upon seeing earth from space and the breadth and measure of online data and it's effects on digital psychology with both monetary, and pro-bono goals.
Out of college using the still existing potent social media network MySpace, he secured a large number of subscribers to the MySpace page of 'After', in association with Fox Atomic and Harbor Light Entertainment. The movie was entered into the AFI Film Festival and was bestowed accolades. Helping to run the after party with the buzz generated in the area, Lionsgate saw the social media subscribers that rivaled higher budget movies and secured distribution of the film. Harbor Light went on to secure YouTube stars for additional marketing, including the Geico commercials featuring Brandon Hardesty with JP's influence. This led to some prosperous careers and the adoption online of new digital distribution networks in the industry.
After living in many different areas across the country, and working in New York, Chicago, and California, he values the community of Boise and moved here. Six years in this community, and working with HP as a social media pilot, partnering with Google as the first Idaho company, giving speeches at the SBDC, THATCamp, Ignite Boise, Rotary International, and becoming a member of The Overview Institute has grown the business capabilities of the new online world in the City of Boise and across the world.
_________________________________________________________________
Eric Gilbert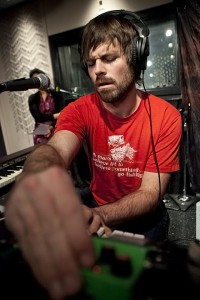 Eric is the co-founder of Treefort Music Fest and current festival director and talent buyer for this young multi-day multi-venue emerging arts and music festival based in Boise, Idaho, now in its fourth year.
In his free time, Gilbert books tours for rock 'n' roll bands in the US and Canada as agent/owner of Duck Club Touring, books and promotes concerts year round in various venues around Boise (with a small team of passionate all-stars) as Duck Club Presents, hosts a radio show called Antler Crafts on new community radio station Radio Boise KRBX 89.9 FM every Monday morning 9am – Noon, is one third of the national touring rock 'n' roll band Finn Riggins, and is a new father of a beautiful and happy little 9-month-old girl named Vera June.
Gilbert is particularly inspired by the forward momentum and collaborative nature of Boise and very passionate about helping to develop it as a place that recognizes the value of creatives and rock 'n' rollers, and thus, helping it to be a better and better place for creatives to call home and to work from and develop their craft.
He grew up in Boise and the mountains of Idaho, has since traveled the country very thoroughly (played shows in nearly 45 different states) and steeped in many great communities and art/music scenes all over, but the cultural frontier in Idaho excites him most and the mountains, clean rivers and clear skies makes it something worth fighting for, makes it home.